WHITE LABELLING & FLEXIBLE PAYMENT OPTIONS
SELF-SUPPORTING - QUICK TO ASSEMBLE - A FULLY AUTOMATED WALK-THROUGH BODY NEBULISING STERILISER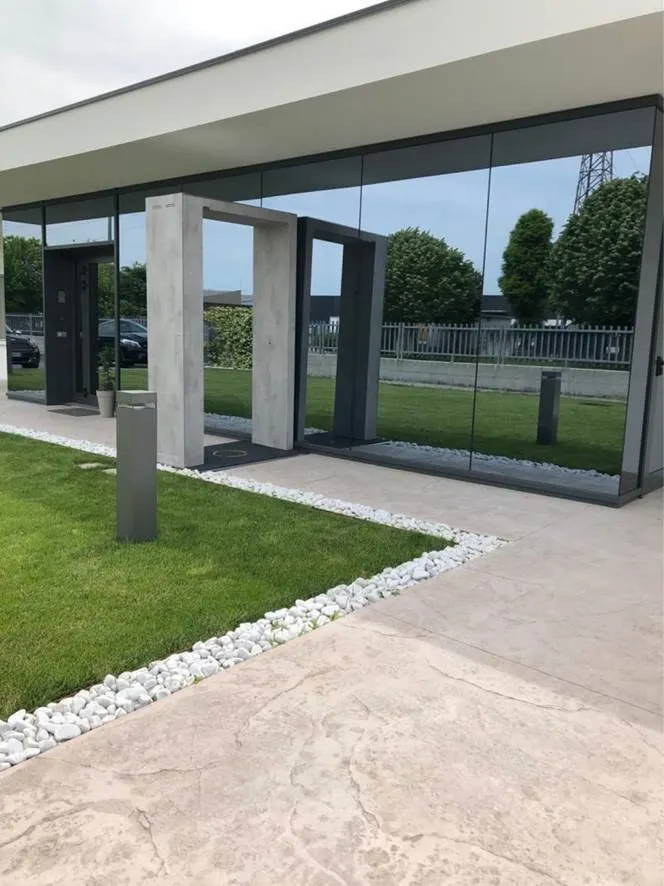 ---
Bringing you a fully automated walk-through body nebulising steriliser, designed to sanitise people entering companies and busy public environments. Used for workplaces, hotels, stores, airports, supermarkets and public offices.
---
When passing through, the system starts automatically thanks to a photocell sensor and the person who crosses the ARCH is nebulised with sanitiser from head to toe.
Approved by many health professionals as a neutral pH sanitising solution containing: electrolyzed purified water (99%), hypochlorous acid HOCl, NaCl salt, active oxygen and other inorganic oxidants.
SELF-SUPPORTING, QUICK TO ASSEMBLE
---
Requires just a simple electrical connection.